Short Summary                   
Niger Delta mangroves, the most biodiverse of all ecosystems and the best carbon storage available on the planet, are being destroyed.

However, there exist people willing to restore it, planting the new seedlings. Young volunteers from close villages, they have the will, but lack food to be able to work.  The goal is to plant 100,000 mangrove trees in the Stubbs Creek Forest Reserve in the south of the Akwa Ibom region. 2,000 trees have already been planted. 
One hundred volunteers are organized in a local Tropical Research Conservation Center (TRCC). Between Czech innovator myELEN.com and TRCC, we developed a donation-barter system, the Food for Mangroves Adoption System, providing meals to volunteers through targeted micro-donations. The system permits to trace every dollar - and link it to planted mangrove seedlings.
The donor finances food to hardworking mangrove saviors and receives a report on the number and placement of mangrove seedlings. 

Currently, we count with 100 young volunteers who participate in the plantation of mangroves. If we support them with food, large surfaces of mangroves will be restored.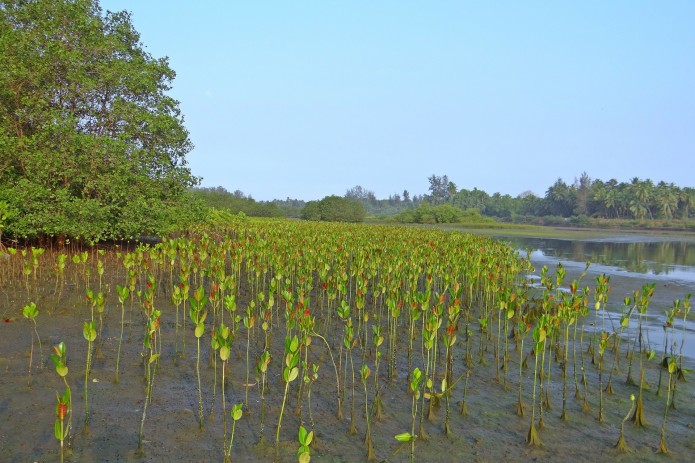 What We Need & What You Get
•        Every 2 EUR will translate in a meal for a volunteer - responsible for the plantation of 15 seedlings. A mangrove tree absorbs an average of 12.3  kgCO2/year for the West Africa region (Donato et al., 2011). Thus, 4 EUR will help to capture 360 kg CO2/year.
•        For 4 EUR of support, each volunteer will plant approximately 30 mangrove trees per day. 
•        If you would support 1 volunteer for 1 month of mangrove plantation, it would lead to the absorption of more than 7,400 kg CO2 per year. 
•        The purchase of meals provided for volunteers will be coordinated by TRCC and will be produced by local suppliers. The guarantor and supervisor of local operations will be TRCC.
•         The meals will be nutritive, produced locally in systems with sustainable practices. Thus, we support the virtuous circle of consumption. 
•        The information channel and coordinator of information to donors will be myELEN.com.  Every donor will be informed on the use of the donation per email / on the internet wall. 
•        Production of food for self-consumption by small farmers in rural areas of the Niger Delta will make them secure mangroves rather than exploiting them in an unsustainable way. The volunteering work will be empowered by good meals.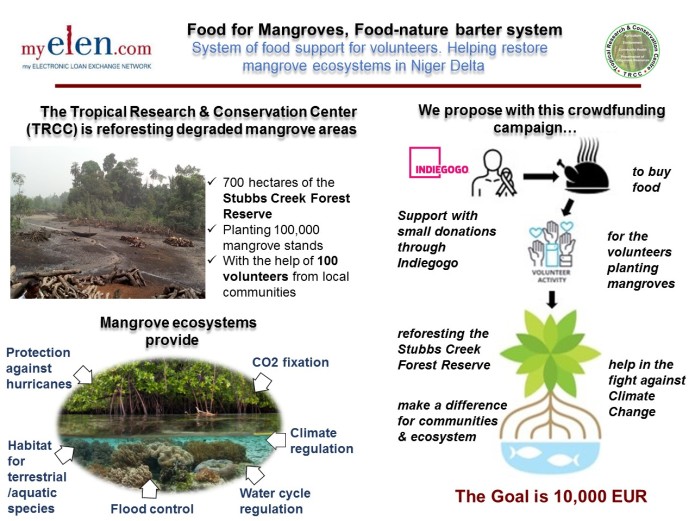 The Impact
•         Reaching the goal of supporting 1 TRCC volunteer with 1 month of his food = 7,400 kg CO2
•         The benefitted region will be the Stubbs Creek Forest Reserve (SCFR) in Akwa Ibom State, Niger Delta Region of Nigeria in communities Eket, Esit Eket, Onna, Ibiono.
•        Restoration of mangroves will recreate habitat for fish, crustaceans, sponges, algae, mammals, aquatic birds, reptiles, and endangered species such as pygmy hippopotamus (Choeropsis liberiensis), manatees (Trichechus senegalensis), crocodiles (Crocodylus niloticus), or white-throated monkey (Cercopithecus erythrogaster) and many others. 
•        Mangroves regulate local ecosystem processes such as blue carbon sink, water depuration, and protection against hurricanes, among others. It hosts high biodiversity for being a wetland in the transition of terrestrial and oceanic ecosystems. 
•         We need to put to work a mechanism able to transform targeted micro-donations into meals - and trace them efficiently - make this a massive channel. The creation of the food adoption system on a credible and efficient level can lead to the formation of a channel of support to other organizations.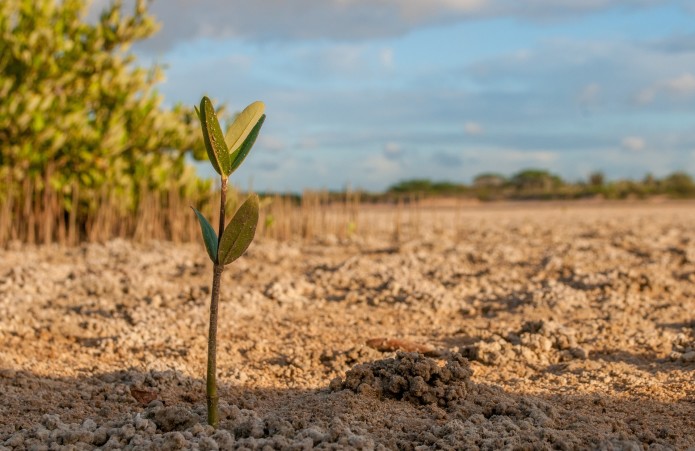 Meet some of the volunteers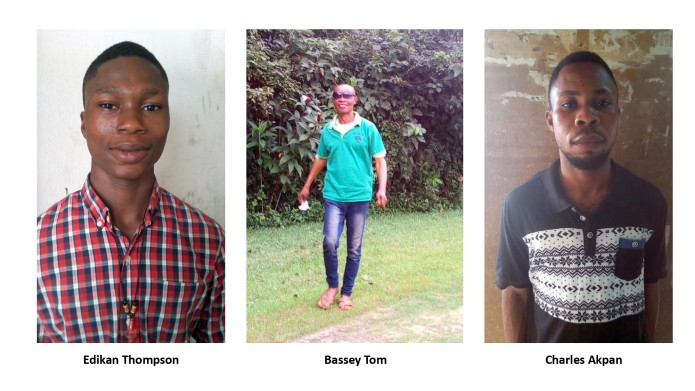 Edikan, Bassey, and Charles volunteer for the plantation of new mangroves in degraded areas of the Stubbs Creek Forest Reserve (SCFR). They work 3 days per week, Your support will encourage them to keep doing this noble action that brings development to their communities.  
Risks & Challenges
There are risks related to this reforestation project.
•        The area may be affected by tropical cyclones.
•        Political instability can affect the restoration of mangroves and can affect the local                            organization. 
Other Ways You Can Help
Some people just can't contribute with donations, but that doesn't mean they can't help. 
It would be of great help if you share this campaign on social media with your family, friends, colleagues, or anyone that has an interest in environmental and social issues. Ask folks to get the word out and make noise about our campaign.
We also need volunteers of all kinds, as well as distributors who can distribute sustainable products. Just write us to info@myelen.com and let us seek a way how can we collaborate.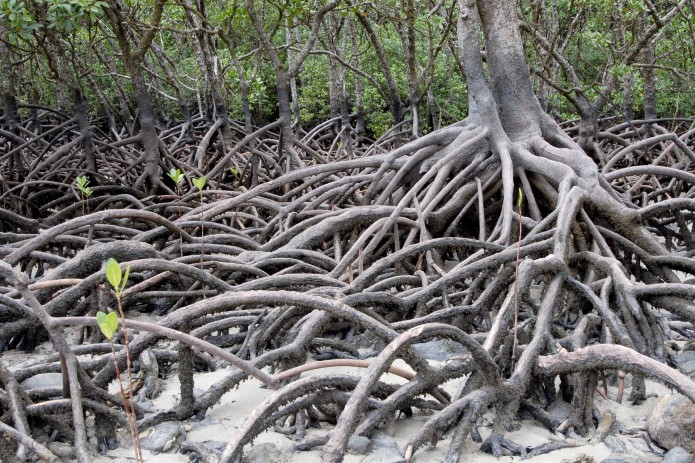 Why do we do this?
We believe that supporting the proactivity of individuals gives them a lifetime chance. We believe that the prosperity of individuals leads to the prosperity of the whole society. We believe that small amounts can make a big difference. We believe that every single one of us has the power to make a positive impact in this world.
With time being such a coveted commodity in the fight against Climate Change and the global ecological depletion, wise investments (be it time, money or skills) need to be channeled correctly for the most beneficial (sustainable) output. In line with our values, in myelen.com we offer a clear way of channeling money without bluffing or empty promises.
What is needed to recreate mangroves is just to organize a few euros for food  - isn't it a wise action to do? More so, if that could become an example for other similar actions.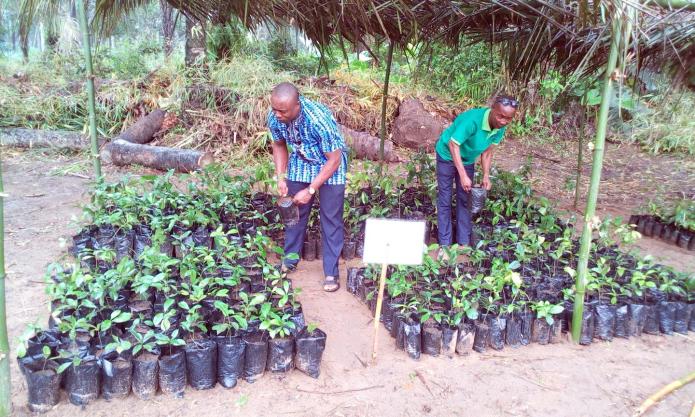 Technical / Additional Characteristics 
Type of mangrove to be planted
Red mangroves, Rhizophora, known as " the true mangrove".  The Red mangrove (Rhizophora mangle) is the tallest of all mangrove species. It grows as high as 80 feet (25m). The wood of the trunk has a high density, making it attractive for industrial use. During the life of a Rhizophora mangle tree, the stem can reach a diameter of 20 to 50cm. It has large broad leaves grow to 5 inches (12cm) and terminate with a blunt point. The leaves are waxy, dark green above and pale green below. The trunk and limbs have grey bark that covers a dark redwood and with oblong or oval-shaped leaves. The canopy serves as a habitat for many arboreal animals, especially birds, squirrels, pottos, and monkeys.
Type of multipurpose/fruit  trees growing in mangrove areas
Kola nut (Cola nitida), bitter cola (Garcinia kola), wild mango (Irvingia gabonensis), african breadfruit (Treculia africana), oil bean tree (Pentaclethra macrophyllaI) star apple (Chrysophyllum albidum), african pear, (Dacryodes edulis) and locust bean tree (Paria clappertoniana).

Density and distribution of plantation of mangrove and multipurpose trees
• 200 mangroves trees per hectare for mangroves
• 100 trees per hectare for the multi-purpose/fruit trees.
The life cycle of mangrove 
The mangrove grows into tall trees within two to three years, mainly propagated by propagules. The flowers are thought to be self-pollinated or wind-pollinated. Following the pollination, mangrove seeds undergo continuous development from flower to germinated seedling when it is still attached to the mangrove tree. The seedlings or propagules can then be collected for nursery and transplanting.
Reforestation plan
The objective is 100,000 mangrove stands and 20,000 multipurpose trees. The entire size of the forest area is 10,000 hectares. The reforestation will mainly be carried out at highly degraded spots within the forest (~700 hectares ). Less degraded portions will be let for natural succession. 
The project will help to conserve the entire forest area, preventing it from further degradation. The plot lies between latitudes 4032' N and 40 38'N and longitudes 7054'E and 8018'E and is located at the Southern end of the Akwa Ibom State, stretching from Enwang to James Town. It forms a buffer zone between the Atlantic coast and the Akwa Ibom State mainland. The vegetation is a mosaic of a lowland rain forest and mangrove swamp forest. In Akwa Ibom State, Stubbs Creek represents the only remaining natural coastal swamp forest of any significant size  (Ohimain, 2003; Omo-Irabor et al., 2011). There are 39 villages or settlements in the four surrounding communities (Eket, Esit Eket, Ibeno, and Mbo ) that derive many benefits from the forest.